08
Nov 12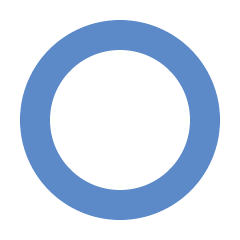 I am a Type 2 Diabetic.
I write this as a plea for YOU to become aware of one of the leading causes of death in America… in the world.
It's long, but PLEASE read the entire article!
What is Type 2 Diabetes?
Type 2 diabetes, formerly called adult-onset diabetes, is the most common type of diabetes. About 95 percent of people with diabetes have type 2. People can develop type 2 diabetes at any age, even during childhood. However, this type of diabetes develops most often in middle-aged and older people. People who are overweight and inactive are also more likely to develop type 2 diabetes.
In type 2 and other types of diabetes, you have too much glucose, also called sugar, in your blood. People with diabetes have problems converting food to energy. After a meal, food is broken down into glucose, which is carried by your blood to cells throughout your body. With the help of the hormone insulin, cells absorb glucose from your blood and use it for energy. Insulin is made in the pancreas, an organ located behind the stomach.
Type 2 diabetes usually begins with insulin resistance, a condition linked to excess weight in which your body's cells do not use insulin properly. As a result, your body needs more insulin to help glucose enter cells. At first, your pancreas keeps up with the added demand by producing more insulin. But in time, your pancreas loses its ability to produce enough insulin, and blood glucose levels rise.
Over time, high blood glucose damages nerves and blood vessels, leading to problems such as heart disease, stroke, kidney disease, blindness, dental disease, and amputations. Other problems of diabetes may include increased risk of getting other diseases, loss of mobility with aging, depression, and pregnancy problems.
What Were My Symptoms?
My awareness of any changes really sneaked up on me. Although I'd been diagnosed pre-diabetic for a few years (blood glucose hovering around 130 mg/dl), I didn't feel any different, no symptoms, no real worries in my mind. In early 2007, I began to notice the symptoms but I didn't even get it that they were symptoms.
Insatiable thirst
Extreme drowsiness
Low energy and fatigue
Lack of motivation
Loss of concentration
Unexplained weight loss
Eyeglass prescription change
If you've ever researched diabetes, you know that these are classic signs of Type 2 Diabetes. These symptoms are not once-in-a-while, we all have moments or days when we feel at least one of them. The symptoms are constant. All the time. I realize now that I was sick for almost a year before I went to the doctor. It's THAT sneaky. I would call in sick to work almost every week; I'd spend my lunch hour napping in my truck; I'd go through at least a six-pack of Diet Coke every day; I was duped into thinking my diet was ok because I lost 28 pounds in two months even though I hadn't changed my diet during that time.
How Did I Finally Get Myself Diagnosed?
It wasn't until my manager (a diabetic) approached me and suggested I see my doctor that I began to understand how telling my symptoms were. They had become the norm for me.
I got home from work and dug out my long unused glucose meter and checked my blood sugar for the first time in over a year.
It read 396 mg/dl. Normal for fasting is 100 mg/dl or less.
I made my doctor appointment and went in actually feeling pretty good about my unexplained weight loss of 28 pounds. She wasn't so thrilled and immediately prescribed insulin shots. No pills, no messing around… shots, injections, needles. I became an official Insulin-dependent Type 2 Diabetic.
First Year Daily Routine
I had to (and still do) check my glucose levels at least four times a day. Once in the morning and before each meal. That requires a poke in the finger with a lancet, just enough to draw a small drop of blood. The drop of blood is drawn onto a test strip in a glucose monitor. A few seconds later I'd get a reading on the monitor. Based on that and the number of carbohydrates I expected to eat for that meal, I'd determine how much fast acting insulin I had to inject. Typically anywhere from just a few units to ten or more units.
At night before bed, I'd have an injection of a longer acting insulin to last through the night and attempt to maintain a good low basal rate of glucose.
So, a minimum of four finger pokes a day, which sting, and a minimum of five shots in the stomach or leg a day… every day. That's a minimum of 9 pokes a day, 63 pokes a week, 270 pokes a month. My fingertips bruise, and my tummy has track marks.
And you can't take a break. If you go somewhere, it either has to be timed between meals or you have to drag all your gear along. There are insulin pens that help reduce what you pack along; a vial of insulin, alcohol wipes, and, of course, hypodermic needles. But you still have a glucose monitor, a vial of test strips, and a lancet device.
~to be continued~